Hey There. My name's Jesi. I'm somewhat of a Maverick. And I drive a stupid minivan. Because I have so many kids. Here's a little story for you…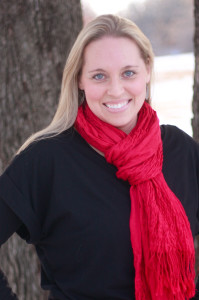 Once upon a time there was a girl. She met a really good-looking guy who went to the same church and they fell in love. They traveled and had a good time for a while and then decided to start a family.
Pretty soon, a little girl joined them. Then another and another and… you guessed it, one more after that.
They felt like it was important to teach their little girls themselves and decided to keep them at home. They bought a little hobby farm and started living the dream. They got horses and goats and chickens and dogs and filled their quiver full.
The girl grew more and more crunchy. The boy went along with it all 'cause he loved her. She began to cook whole, traditional foods and eat lots of coconut oil, butter and raw milk. She even started making their own bread! She was able to heal and help herself and her family with oils, crystals and weeds from the woods – full-on hippie stuff!
She began to learn about liberty and anarchy and really dug the idea of genuine freedom. She questioned everything she'd been taught and rejected the status quo. She read about peaceful parenting and baby wearing and healing with food and was intrigued. The more she adopted this lifestyle, the more she realized she was becoming something of a maverick…and it felt like home. Her family became her hobby and then her career and she was satisfied beyond her expectations. Her home was her garden and the harvest she hoped, was going be marvelous!
She felt the call to share this joy with anyone who would listen for a second. She wanted to blab about all the things she'd learned and found were important. Plus, she just liked to write and the boy was tired of all her yammering.
So, the girl went into the web in search of a tribe who would share her passion for all these things. With great anticipation, she awaits new friends.