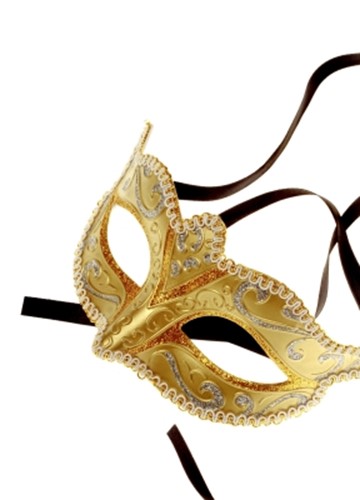 Usually, the Lord has to crack me over the head with something really big and obvious for me to really see his hand at work in my life. I'm stubborn, prideful and loud and that makes it really hard for the small, tender mercies to translate. I struggle, I thrash and moan; beg Him to take my hurt from me, but I don't sit still long enough to hear the answer.

We've recently experienced a fair amount of challenges and adversity in our family. Amongst other things, I had the not-so-exciting experience of having a miscarriage last month, and I'm still trying to piece that puzzle together, making sense of it in my discombobulated brain. I've been in "trial mode" for a while and I'm frankly a little tired. School is starting. Schedules and calendars and demands are all taunting me ruthlessly in my sleep and I've been feeling a little wretched.

There have been a few glorious moments of respite when I felt the Heavenly love. Moments when I knew God was there and was aware of me personally. On the way to church one recent morning, the spirit forced its way through my mournful reverie and I was prompted to "think of the good things". Then I received a little nugget awareness and the gift of knowing there is someone out there. You can read about that here.

One of my favorite fellow bloggers recently wrote a post detailing how his wife goes once a year to a hotel nearby and hangs out and eats chocolate for a day or two all alone. I kept talking about it and whining about how awesome that would be, making sure I was always within earshot of my husband. Who knows, maybe one day he'd take my not-so-subtle hints and hook me up with a solo hotel party, too.

Then one night last week, as I sat pitifully pounding the keyboard; doing bills, planning school-work for the year, droning through calendars and lists and agendas, my husband asked what I wanted. I was crying and complaining about all I had to do and how stressed I was and that I needed a break. Let's face it, some days you just want to eat alone, take a nap and not handle a poop diaper or a stinky hiney. It goes without saying.

So, Dave said to me. "Tell me what you want. We'll make it happen." Cha-ching! Hotel party for one, please. I pondered on this all night and morning and felt super excited to get the heck out of dodge. Even though I knew we were short on money and it could be a logistical nightmare for me to leave over-night, I felt an intense drive to go and go soon. I also felt horrendously guilty for wanting leave my husband and kids at the drop of a hat, but hey, if Mama ain't happy, ain't nobody happy.

What Women Want
I texted Dave that next morning and said, "Okay, I want to go get my hair done and stay in a hotel alone over-night." I could see him rolling his eyes and cursing Josh Weed for giving me such a cockamamie idea. Surprisingly, Dave agreed and was very accommodating and Mama was happy.

I spent two glorious days rolling around in a king size bed in my underwear, eating when I wanted to and sitting for endless hours immersed laptop world. I wrote, I planned, I made phone calls and scheduled. I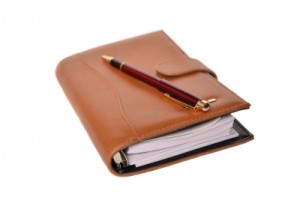 tied up all my loose ends and got caught up on everything that had been wearing me down for months. I pondered, I prayed and I studied. I journaled about learning to sit still in a noisy world and learning to carve out quiet time in the endless chatter of life. I read a couple of stories and posts about understanding adversity and over-coming it.
As a person who struggles with anger, I have to purposely seek out help on a regular basis through reading, talking and contemplating. I've always held the expectation that life should be perfect if I'm doing my best. For a great many of my days, I operated under the ridiculous assumption that if I was a good person, bad things shouldn't and wouldn't happen to me. I'm always on the prowl for inspiration to tame my crazed fury.

I returned home (yes, I went back even though my kids were fearful I'd never return) and felt renewed. Upon my arrival home, I found out that my husband had been laid off from his job of 12 years that morning.

Make Way for the Sucker Punch
Good gravy, where does it end? I've heard bad things happen in threes (a cluster, as my brother so eloquently puts it) so now I'm just terrified and waiting for the next unacceptable occurrence to occur. I want to throw myself upon the floor and pound the carpet with my fists like an angry infant. I feel like ripping my newly highlighted hair from my seething head. Tears well up in my eye-holes when I think about this job that means everything to us. It is all we know.

Dave has worked there pretty much since we got married. We are so intertwined with this job of his that I don't know where we end and it begins. The company has been good to us and we've always felt secure and safe with them.

Instantly, as if struck by lightning, the last month's minutes roll past my mind's eye like fast credits at the end of a show. I pick out the fuzzy details in my recesses and recall their significance in preparing me for this moment. Things that seemed like heartache and misery suddenly become small blessings. Desires and feelings that weaseled their way into my heart bringing me to this moment fully assembled and ready to respond, are now obvious. A spirit of unflustered peace immediately permeates my innards and I relax. Exhale. Look into the eyes of my beloved counterpart and see the weight of the world on his shoulders and in his eyes. I know that my job is to comfort him and help him find the peace he's going to need over the next days, weeks, months…please not months.

Clarity
It is suddenly crystal clear why I had to go through a miscarriage for a baby I wanted so badly. When I'm pregnant, I get so sick that I basically go to bed one night and don't get up again for 5-6 months, at least. I barf, I'm dizzy, I can't eat, I can't drink and I can't do anything…

I get admitted to the hospital.

Sometimes I have to live there.

It's expensive and stressful.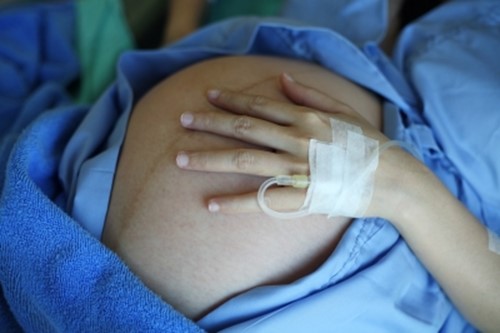 It's like having the world's worst motion sickness, a horrible brain-eating parasite, chemotherapy and chronic diarrhea all wrapped into one. Dave knows when I'm pregnant, I declare anarchy and it's every man for himself. Where would we find ourselves if our family was anarchist and jobless at the same time? Tender mercies, folks, tender mercies.

In 10 years of mothering, I've never considered spending the night alone somewhere away from my kids and husband. On purpose. (well, maybe I have, but for argument's sake, let's pretend like I haven't ever fantasized about being alone in a room with a laptop and chocolate) Then, out of nowhere (thanks again, Josh Weed) I'm dreaming of private motel mommy parties and milkshakes at midnight AND my husband agrees to it AND I seal the deal in less than 24 hours. What universe is this streaming from? So I go and get all relaxed and reset and come back joyful and ready to tackle the beautiful mayhem that is my life – only to encounter one of the most monumental sucker punches of my life. But I was ready.

You just can't make this stuff up.

Now, each morning and night as I pour my heart out to God, begging him for strength and guidance and understanding during this whole ordeal; as I flounder and fear and search for some semblance of normalcy, I must, must, must remember to praise Him and credit Him for His wisdom and mercy and of course, those little blessings that masquerade as heartache.

Do you ever look back on experiences and see the Heavenly love you missed at the time? Give us your story in the comments below.



Join me on:

Image courtesy of Victor Habbick, Brandon Sigma, sackhorn38 via freedigitalphotos.net

Join us for Gratituesday at Heavenly Homemakers!