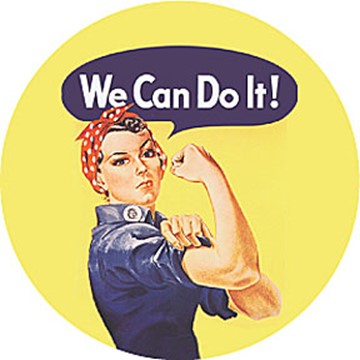 We women deserve a good, firm scolding. What are we doing? We're so busy being empowered and taking over the world that we've created a major monster. So many of the men of this country are beat-down dogs with their tails between their legs. They're steadily retreating under the pressures of political correctness, stifling and repressing their anthropological drives for fear of doing or saying something that might incite riotous behavior from their fearless female counterparts.

Our society is so swept up and romanced by the notion that women are the beautiful underdogs – the ones who must be saved and educated about our cerebral prowess from a young age. We're fed a constant stream of tidbits telling us of our power, confidence and abilities and how we must go out into the world and change it with those wonderful skills we possess. We are beautiful no matter what size, we can do anything a man can do and do it better. We are awesome. Because we have vaginas.

But men – men are just…helpless idiots. They're programmed to function as giant beer and sex obsessed infants. Just sit down and watch a few minutes of any sitcom and in will saunter the helpless husband who needs his wife to tell him what to wear and when to change his underpants. He'll be there, holding her handbag, getting chauffeured in the passenger seat of his minivan while his wife plows around town with his balls in her purse. (the purse she paid for because she's the breadwinner) Then later, when she's out with the girls and Dad is home babysitting his kids, she'll complain that he doesn't blow her skirt up in bed anymore.

From day one, our boys are told that they're too rowdy, too noisy and too stupid. They need to be medicated just to make it through the day. Instead of being prepared for a life of leadership and family and providing, they're coached in sports and liquor and video-gaming. Addictions to alcohol, drugs and pornography are rampant because instead of being busy protecting and leading a family, they're busy selfishly pursuing pleasure and idleness in their Mom's basement. But that's okay, what more can you expect from someone who only thinks with his sex organ?
How did we get here? Where did the road wind in the wrong direction? The major shift happened during World War II when Rosie the Riveter was used as propaganda to inspire women to leave their homes and families to hold the war effort together by assembling bombers. Suddenly, women were integral and highly paid. They were needed and respected as workers. Women found out that they could, indeed, survive without a man.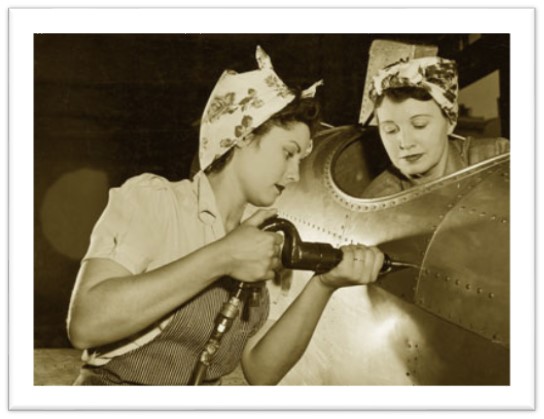 This feeling continued even after the war effort as women stepped down into lower paying positions of clerks and secretaries once the men returned home from war. Were the women reluctant to move aside? I'm sure they were. Were they pissed off? I can't imagine they were joyful about it. This was the catalyst the propelled women into the workforce and gave them a taste of the corporate success they'd never had a bite of before.
Fast forward nearly 70 years and the workforce has drastically changed. More than half of all middle management jobs are held by women. When asked what she wants to be when she grows up, if a girl answers, "A mother and wife," people will say, "Yes, but what do you want to BE." As if being a mother and a wife isn't enough or is only a hobby or something you do on the side when you have time.

We're told from a young age if we go to school and get good grades, we can go out in the world and make a difference. By searching for that job that fulfills us, we'll be able to change something. People will respect and remember us IF we have a good career.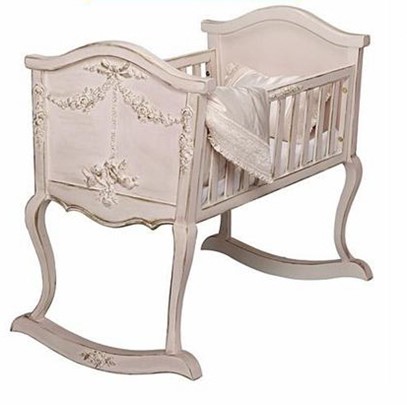 My mantra is, "The hand that rocks the cradle rules the world." What better way to impact the world than by being 100% dedicated to raising independent thinking, intelligent and compassionate children? Why leave them to go out and do something somewhere else with someone else? But I digress.

Back to the men. I think the male ego gets a bad rap. I believe in God and I believe that he created men and women differently and complementary…on purpose. It's a novel concept, I know. But really, the ego exists for a reason. For thousands of years before this "enlightened" time we live in, men were exclusively the builders, protectors and providers. They are biologically wired to do these things and are driven by the ego that they come from the womb with to perform these functions.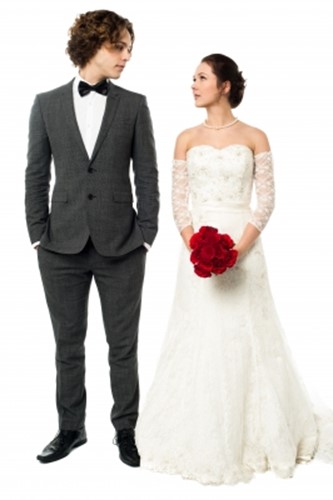 In the time before Walmart and Lowe's, it was the men who had to go out and kill things for eating, build abodes with their bare hands and fight off others who might steal, pillage or otherwise offend. Can you imagine having just had a baby (without drugs, 'cause this is back in the day) and heading out to do a little bow hunting or fishing for dinner? Just jump on your horse with your mutilated rear-end and go track down a deer. 'Cause you're strong and fearless.

Nope, you needed an egotistical man to do that.

These days, a woman absolutely can survive without a man. She can work her way right up to middle management, get artificially knocked up and haul her little butt over to Walmart when she needs a fish for dinner. She can buy her own house, raise her own kids and feel empowered all the way to daycare every morning.

But what of these little boys being raised by their single, hardworking and frazzled mothers? Who is going to teach them to be men? Who is going to stop this vicious cycle of feminized men who don't know how to provide for or lead a family? Why do women want to operate this way? What's going to happen to all these little girls of single women who find a man "willing" to help her raise some other guy's kids? What happens when the boyfriends of the Mommies are physically and/or sexually abusive to the kids? It's a fact – children of single mothers are 20 times more likely to be abused sexually than children living in a home with their natural mother and father.

It's a sad state our families are in and I believe it is directly affected by the absence of fathers (responsible men) in our society. But where have all the cowboys gone?

We've chased them all away. In our womanly quest to dominate the world, we've inadvertently disrupted the male ego's rotation off its axis, causing a destructive shift in the biological equilibrium that exists between men and women. In lay terms, we've crapped in our own mess kits.

I'm not against women working, being successful or empowered or any of that. If going to a job everyday waves your flag, then more power to you. What I'm pushing here is a return to our homes and our men; a renewed dedication to families and kids. The way to meet this goal is through ourselves as women and the choices we make.

I'm not trying to further any type of archaic agenda of male dominance. I'm not trying to sell homemaking, crafting or Pinterest to everyone. I would just love to see more women embracing their biological purpose – to repopulate the earth and nurture their husbands and
children and *see* if that propels any changes in our society. I wholeheartedly believe it will make all the difference.

I'd never in a million years profess to have men figured out, but I believe their needs are simple. Just as women have wants, needs and expectations in relationships, the men of the world do, too.

They want love and respect.

They want to know they're needed, appreciated and sexy.

They need to be fed and want us to make a reasonable effort to mother their children.

They want sex and yes, they need their ego stroked.

Is there anything wrong with that? Are any of these desires things you weren't aware of before you married or shacked up with your man?

Didn't think so.

At this point in history, we already know we're strong, intelligent and capable. We know we can do it all, if we need to. We've proven ourselves worthy, closed the case, sealed the deal. Women are awesome.

Must we continue to ruthlessly pursue proving it at the expense of the masculinity of America?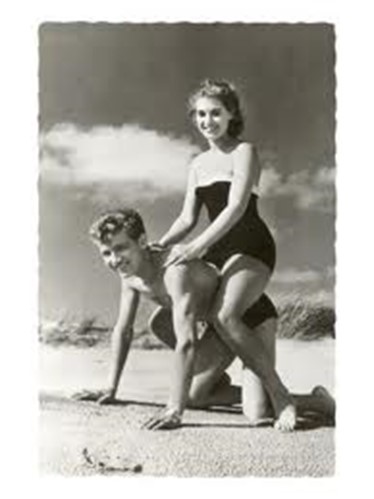 I know I'm the "neck that turns the head" in our family, but I don't wear the pants. I'm good with that. I don't want to boss my husband into the dirt and nag him to Patsy-land. I want him to exert his manliness and provide for me. I need him to lead our family and protect us. We are meant to work like this, together, equally yoked as we navigate through the turbulent twists and turns of life.

Men come prepackaged and hardwired with the need and desire to conquer, protect and provide. With so little opportunity in our modern world to provide this service they are destined for, why not step back and let your male counterpart have the opportunity at home? Let him be the master of his domain. You might be surprised what happens. You might end up with a real man on your hands.

Imagine the possibilities…

Did this resonate with you? Tick you off…leave you scratching your head? What do you think about men in America?

Photos courtesy of freedigitalphotos.net