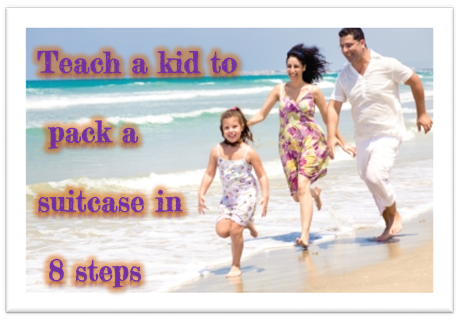 We like to travel. My husband and I both start getting real antsy if more than 6 months have gone by and we haven't "gone anywhere". We typically go on one big "real" vacation each year in May (unless I'm knocked up, in which case we sit at home and sulk because I'm so sick I can't even travel to the kitchen) and a couple other smaller, local trips.

Sometimes, if we're lucky and the vacation Gods smile upon us, we'll finagle a way to go on another "biggish" vacation in the Octoberish time-frame. We homeschool our kids, so we can pretty much go when the fancy strikes – i.e. the off-season or when Great Wolf or Disney World has a sale.

How do we afford this? That's a whole other story, but it involves strategic allocation and saving of tax returns. And my sweet planning and bargaining skills, of course.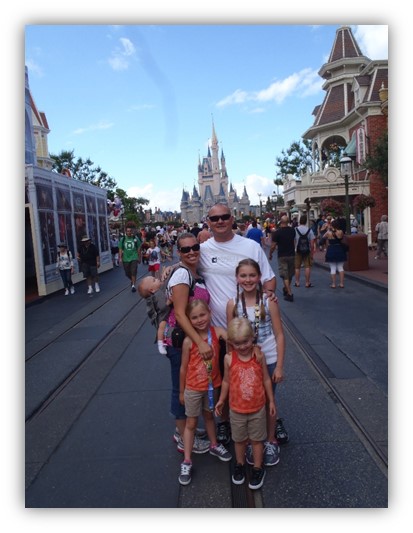 I have been called, by some members of my family who shall remain nameless, the "Vacation Nazi". This may or may not have been the result of our 2006 Disney World Extended Family Fiasco. Nonetheless, I disagree and say that I am simply a "Thorough Vacation Planner". I like to nail down all the details, know where I'm going and have everything thought out, finished and paid for before we leave. I like lists and schedules. Is there anything so wrong about that? I say nay.

Well, we're going on an Octoberish trip next week, but this time it's different. We're going on an RV adventure…with my whole family. Yikes! I'm talking Grammy, Grampy, aunts, uncles, kids…the whole fam damily. In a motorhome. For a week. Holy crap.

On the agenda is a wedding, a family reunion and a couple days at the Outer Banks in North Carolina. Nights in Rodanthe, anyone? I've been told to relax and just show up with my suitcase. OMGosh. It's been explained to me in no uncertain terms that this isn't my trip so I don't need to freak out and plan every detail. I'm really trying.

When you have four kids and a mini-farm, you don't just "show up" to anything. It takes a ridiculous amount of thought and preparation just to be ready to leave our house for an hour, much less a week. Geez. Anyway, I've been in high gear for a couple of weeks and my laundry room/pantry looks like this: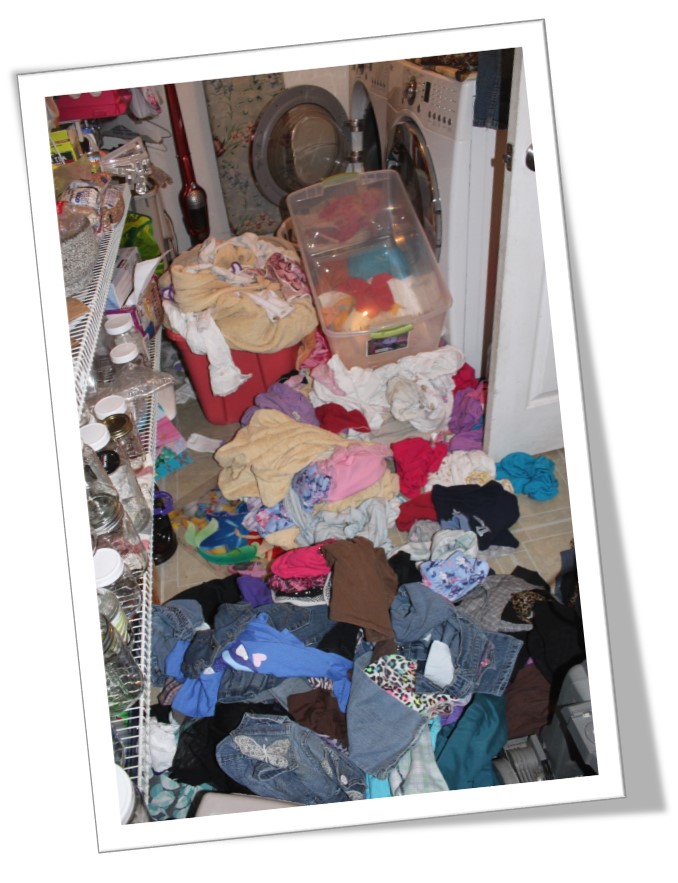 Okay, I know what you're thinking. Get to the point already. I came here to find out how to get my kid to pack his own suitcase. Well, here's what works well for us;

Step numero uno. Make sure your laundry room doesn't look like mine. Call me crazy, but I think successful packing starts with actually having clean clothes available to pack. I typically try to have all the laundry folded and put away before we start packing. The day before a trip is the only day you will EVER see all my laundry done. I pick my battles, people.

The kids and I have a little pow-wow ahead of time and talk about where we're going, what the weather will be like and what appropriate attire will consist of. (This is to avoid mishaps like the time when Hope set out a snowsuit, scarf and cowboy boots for day one at Magic Kingdom in May…true story) You might also want to include Daddy in this little meeting. (This is to avoid have mishaps like showing up places with no underwear. Another true story.)

I make printable list to give to each child to start the packing process. Big kids help the little ones. (See printable links to mine below)

I supply each nugget with a suitcase and a small personal bag for activities, electronics, snacks, etc.

If we're driving and staying overnight on the road, I pack a separate overnight bag for the whole family with an outfit, jammies and personal hygiene supplies. That way, we don't have to unpack every stinkin' suitcase for a one-nighter in a cheap hotel. We're in and out, quick and easy. (Wow, that sounds weirder than I intended…)

I have the kids mark off their list and lay out each outfit and item on the floor for inspection.

I go through their choices and help them switch or change out anything that isn't kosher. Like camel-toe stretch pants or butt-huggin' Daisy Dukes. More true stories.

Boom. Less work for Mommy, nuggets learn how to pack. It's fool-proof. That wasn't really a step, but you can use this time for a moment of silence or a happy dance.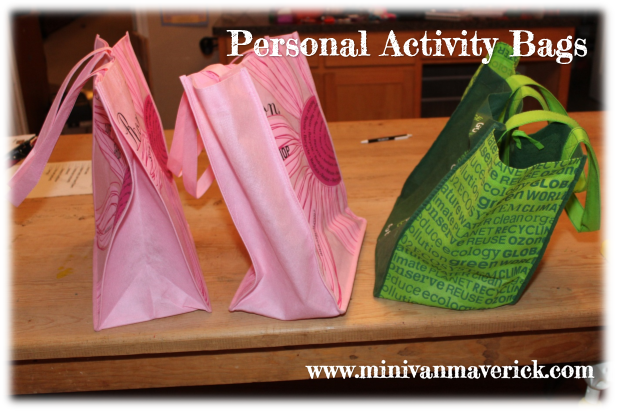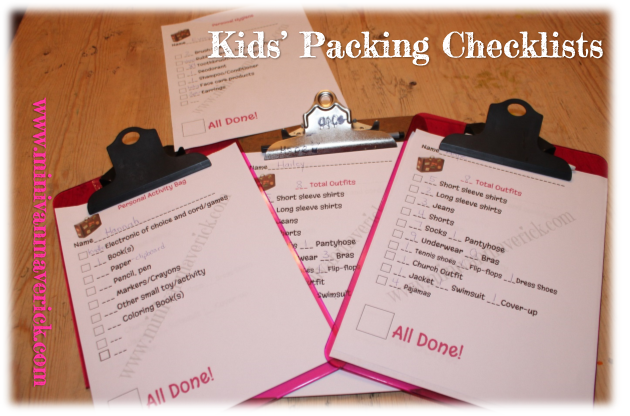 Click the following links to print packing checklists to use at home!
Personal Activity Bag Checklist

Did you find this list helpful? Pass it on!

Pin on Pinterest

Share on Facebook

Tweet on Twitter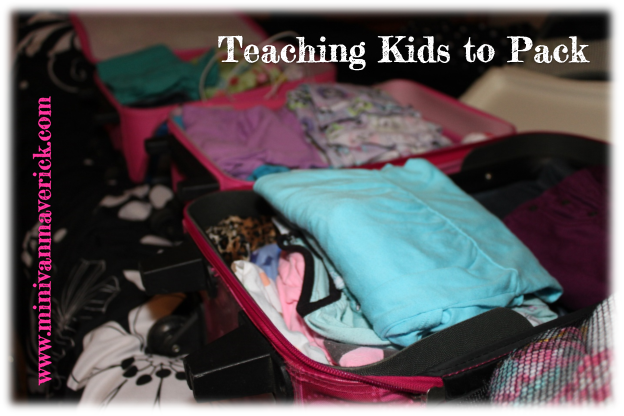 Do you have any fantastic and fool-proof ways to pack? Any suggestions for teachings kids to pack?
Please share below and comment on your best tips!

Disclaimer – if you know me personally, you know this trip already transpired and we all survived with our bodies and relationships intact. But hey, life is busy and sometimes a post sits in your computer for weeks because your house flooded while you were gone. Such is life.
Photo attribution: freedigitalphotos.net via hin255.
Other photos © 2013 Jesi Abernathy